Best Web Redesign Company in Miami, FL | Miami Website Design Professionals
Fill out the form below and a Miami Website Design Professionals will get back to you as soon as possible.
BEST Web Design Company in Miami | Miami Website Design Professionals
Do you want a website that looks good and attracts many customers? You're in luck! Miami Website Design Professionals is the best in Website Design & Development. Our team helps businesses get the website of their dreams — the one that looks phenomenal and attracts more customers simultaneously. Our goal is to provide you with an attractive, profitable, and user-friendly website. If you have an existing website, we can help you transform it into one that can wow your visitors — and convert them into paying customers.
Here at Miami Website Design Professionals, your business goals are our inspiration. Whether you operate a small local business or run a national website, whatever your company's size, we can help you design and develop a great website that caters to your customers' desires and needs. We'll let you join us every step of the way as we develop a website that fits your standards. Together, we can create the perfect website for your Miami, FL business. Miami Website Design Professionals is your trusted web designer company in North Miami.
Web Design Services Miami Get the Website You Want in Three Easy Step
We Create Website Designs in Miami, FL
Our website design and development team has made stunning websites across Miami, FL, displaying their their skills and professionalism.
Contact us today so we can start creating the perfect website for your Miami, FL business.
Best Website Designers in Miami, FL - Website Design Services
Miami, FL 33161 is undoubtedly one of the best places in the United States. It's best known for pristine beaches, fun and never-ending nightlife, and marvelous beaches. In addition, the state is famous for its jaw-dropping skylines, luxurious shopping malls, spectacular art deco architecture, and high-end hotels. It's also one of the homes of Miami Website Design Professionals, the best website design company in Miami, FL.
This state is teeming with businesses — from restaurants, nightclubs, and hotels to aesthetic centers, media companies, and banks. Since the competition is fierce, you should have a money-making website to put your business ahead of your competition. It needs to be easy on the eyes yet accommodating enough to drive traffic, gain more customers, and retain existing ones.
Our business website design team can help you establish a solid online presence. Whatever your industry, we'll ensure that your Miami, FL business will get the best spot in the search results. No matter what your vision for your website is – whether you want it simple or creative, you can't count on us to deliver an excellent website that's built to convert. Template websites are generic and boring, so we'll make you a custom-built website guaranteed to stand out from your competitors. When designing and developing sites in Miami, FL, no one does it better than us!
We offer website design and development for both traditional brick-and-mortar and online businesses. If you need SEO in Toronto, call GrowMe Marketing Whatever website you want, we can give it to you. You can count on us whether you need something to skyrocket your online business, make a statement with only a single page, or something easy to browse using smartphones and other mobile devices.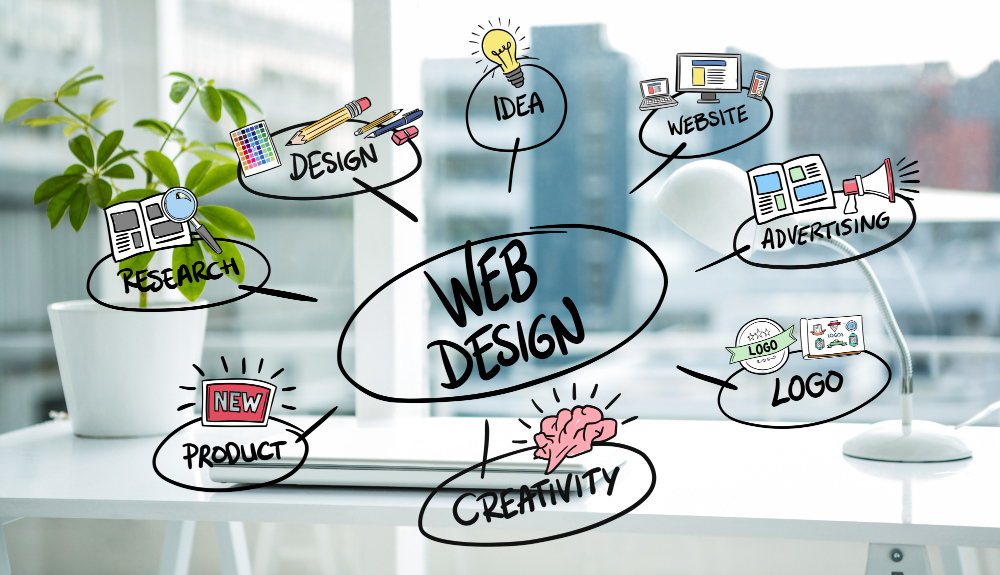 Getting an Estimate is Free and Easy
Why Hire Miami Website Design Professionals for Web Design & Development in Miami, FL
Call Today for Your Free Quote
Loved working with the team at Miami Website Development Professionals. I can't say enough about their service, reliability and help in filling our website needs!
Linda Anderson
2022-10-09
Miami Website Development Professionals offers a value for the money and professionalism that is hard to beat! So happy with how our website turned out! Recommending them to everyone!
Tiffany Rozell
2022-10-03
Miami Website Design Professionals is a great partner and I am always impressed with their work. They have been easy to communicate with, listens carefully then translates our brand vision into beautiful sites that align perfectly! The team also offers affordable web design services in Miami FL or anywhere else you may need them located all over the United States - if I'm not mistaken?
Miami Website Development Professionals is a fantastic company to work with. They exceeded all of my expectations and I would definitely use them again if needed! The project completed professionally, quickly without any hassle or delay which made it easy for me when deciding on who do next time around The customer service at this business has been Amazing.
Miami Website Development Professionals are the best website design company in Miami. I've worked with them for years now and every experience has been fantastic! They're able to take my ideas, turn them into an artistic revenue generating webpages which help me reach more people- ultimately making it all worth while - these folks really know what they do; highly recommended!!
Angela Walters
2022-09-23
When I found out that Miami Website Development Professionals (MWDP) can help us create our online presence and communicate who we are better than any other company in this industry, it changed everything. They took time out of their day-and night -just as they said on the proposal!
Kimberly Staer
2022-09-06
Miami Website Design Professionals is the best in website design. They are so organized and responsive, plus their workmanship makes them stand out from other companies! I've worked with many teams before but this one tops it all because they're professional yet friendly - really great people who go above-and beyond to make sure you get what's desired out of your project no matter how big or small--I'm thrilled at how quickly things got done while still being top-notch quality too; couldn't ask for anything more than that kind service here!!
When I first started my new business, Miami Website Design Professionals was the team I went to. They helped me identify what marketing strategies would work for me and recommended them without charging too much! I'm so glad that these guys are on board from day one because they really have been able to help turn things around in no time at all by recommending helpful strategies and plans.
Jamie Fletcher
2022-08-30
As our company's website design developer, Miami Website Design Professionals provided us with the best services. When it came time for a change in career and we needed help maintaining our website from home instead of going into an office every day; they made sure everything still worked well by helping us with our site! The team is patient yet responsive — you can tell they really care about each client individually which makes working together painless.
Richard Franklin
2022-08-24
This website development company is the bomb! I have worked with Miami Website Design Professionals throughout my time building my auto dealer website and they have always provided great customer service and support. They offer a great price that is very fair. I recommend you give these guys a try if your looking around or just starting out because they will not disappoint 🙂